Shuffle It Skinny Planks Shades of Grey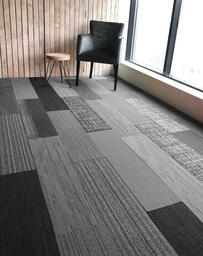 <![endif]-->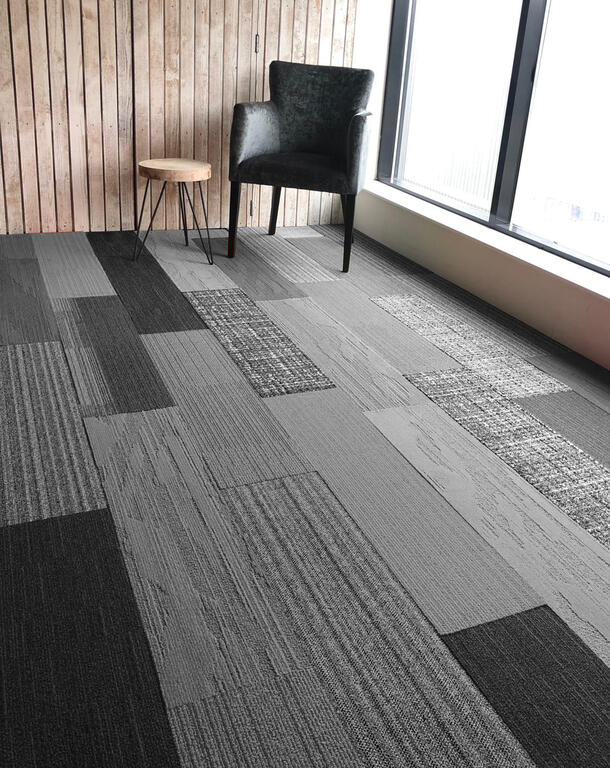 ×
Suitable for
Living room, Bedroom, Hall, Attic, Kitchen, Project (kl33)
Fire class
BFL-S1 (B1, class 33)
Our mixes are selected with the greatest care so that everything fits together in terms of height and color. We pay great attention to that.
Latest concept also suitable for commercial purposes. Mix of first choice Interface Skinny Planks 25x100cm carpet tiles in various shades of gray or color for a bold styling of your space, these planks can be laid either in a wild context or in a herringbone pattern.
The photo is an example of what is in the mix, if you order this mix, we cannot guarantee the exact same tiles, but we can guarantee you a similar effect of first choice. Interface carpet tiles in various shades as shown in the photo . If there are any questions please contact us at info@carptettilesoutlet.com
Let the quality of our carpet tiles convince you:
High quality ✓ Easy maintenance ✓ Many colours ✓ Durable ✓
These carpet tiles are easy to install yourself. All you need is a good Stanley knife and some TacTiles. You can also order these accessories from us.